Hello There & Welcome!
My name is Karen Laing, owner, clinical technician and artist of Laing Lashes & Skin Studio. Here's my background: Corporate Paralegal 15 years, Dental Office Manager and Surgical Dental Assistant 7 years, 3xBeauty Queen, Pagent Judging, Pagent Co-Ordinator 7 years, 2 Modeling Schools (Excel & Barbizon), Theater Make-Up Artist, Multi-Media Artist, Permanent Cosmetics Artist, Eyebrow Design Artist, Eyelash Artist, Paramedical Tattoo Restoration Artist and now an Aesthetician....to be continued.

I have taken my love for art, make-up and vanity and merged it with my 20+ years experience of customer service, dental office management and perpetual pursuit of beauty to create a fabulous and rewarding career. And yes, if you are trying to add it up, I'm getting older (50+). I know what it's like to fight the battle of fat and wrinkles!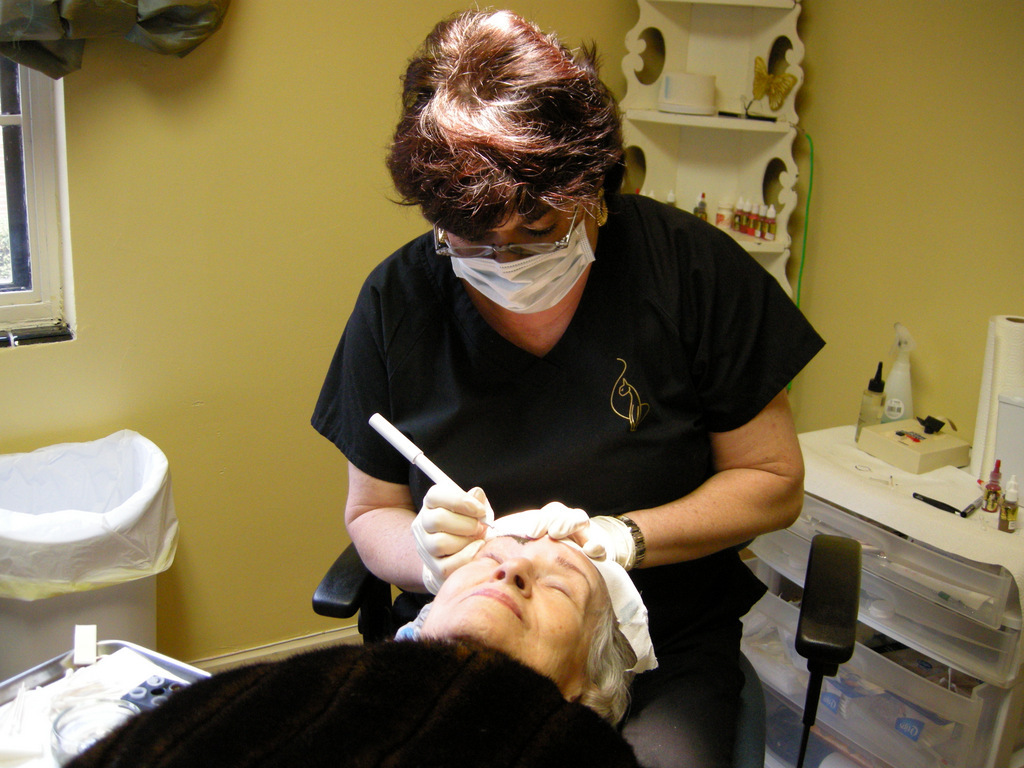 Certifications


Permanent Cosmetics Schools of Arkansas ~ Certified Micropigmentologist ~ February 17, 2006

Advanced Course in Micropigmentation ~ The Dixon Technique May 17-18, 2007

Dermagraphics Method of Permanent-Up Application ~ May 18, 2007

Eyeshadow Technique Class with Hand Tool and/or Machine ~ June 17, 2007

American Institute College of Permanent Cosmetics ~ Multritrepannic Collagen Actuation ~ July 27, 2008

Graduate of The Salon Professional Academy School of Aesthetics ~ November 22, 2012
Mission Statements
KAREN'S BUSINESS MISSION STATEMENT

To provide excellent customer service,
To use my artistic abilities which are God given,
To craft beautiful faces out of inspiration and knowledge,
To receive joy from a job well done.

KAREN'S PERSONAL MISSION STATEMENT

To love others more than myself,
To listen to others intently,
To provide solace when needed,
To laugh with my heart,
To live in the moment,
To do no harm, and
To stay out of harm's way...
...and To stay out of harm's way... 
KAREN'S FAVORITE PRAYER

God, I offer myself to Thee... to build with me and do with me as Thy wilt. Relieve me of the bondage of self, so that I may better do Thy will. Take away my difficulties so that victory over them may bear witness to Thy Power, Thy Love and Thy Way of life. May I do Thy will always!